---
💚 💚 💚 DIGITAL DOWNLOAD 💚 💚 💚
✔ PNG 300 dpi
𝐓𝐄𝐑𝐌𝐒 𝐎𝐅 𝐔𝐒𝐄
✔Personal and small business commercial license included on shirts, mugs, tote bags, etc...
𝐄𝐗𝐂𝐋𝐔𝐒𝐈𝐎𝐍𝐒
☒ NO selling of transfers, such as sublimation transfers, screen print transfers, HTV transfers, etc... please inquire with us for options.
☒ Digital files cannot be sold, share or uploaded to any websites ( including, but not limited to Facebook). This design cannot be shared or sold in whole or part- you can NOT add text and sell the design in digital format.
☒ Digital files cannot be used on any print on demand sites.
❀Our customers are wonderful and much appreciated.❀
© 𝐃𝐨𝐧𝐤𝐞𝐲 𝐂𝐫𝐞𝐞𝐤 𝐃𝐞𝐬𝐢𝐠𝐧𝐬 𝟐𝟎𝟏𝟗
𝐏𝐥𝐞𝐚𝐬𝐞 𝐛𝐞 𝐬𝐮𝐫𝐞 𝐲𝐨𝐮 𝐡𝐚𝐯𝐞 𝐭𝐡𝐞 𝐤𝐧𝐨𝐰𝐥𝐞𝐝𝐠𝐞 𝐚𝐧𝐝 𝐬𝐨𝐟𝐭𝐰𝐚𝐫𝐞 𝐭𝐨 𝐬𝐮𝐩𝐩𝐨𝐫𝐭 𝐭𝐡𝐢𝐬 𝐭𝐲𝐩𝐞 𝐨𝐟 𝐝𝐢𝐠𝐢𝐭𝐚𝐥 𝐢𝐦𝐚𝐠𝐞
𝐃𝐮𝐞 𝐭𝐨 𝐭𝐡𝐞 𝐝𝐢𝐠𝐢𝐭𝐚𝐥 𝐧𝐚𝐭𝐮𝐫𝐞, 𝐍𝐎 𝐫𝐞𝐟𝐮𝐧𝐝𝐬 𝐰𝐢𝐥𝐥 𝐛𝐞 𝐨𝐟𝐟𝐞𝐫𝐞𝐝.
𝐘𝐨𝐮𝐫 𝐢𝐦𝐚𝐠𝐞𝐬 𝐰𝐢𝐥𝐥 𝐛𝐞 𝐟𝐫𝐞𝐞 𝐨𝐟 𝐰𝐚𝐭𝐞𝐫𝐦𝐚𝐫𝐤.
𝐑𝐞𝐩𝐫𝐞𝐬𝐞𝐧𝐭𝐚𝐭𝐢𝐨𝐧 𝐨𝐟 𝐜𝐨𝐥𝐨𝐫𝐬 𝐢𝐬 𝐚𝐬 𝐭𝐫𝐮𝐞 𝐚𝐬 𝐩𝐨𝐬𝐬𝐢𝐛𝐥𝐞, 𝐡𝐨𝐰𝐞𝐯𝐞𝐫 𝐦𝐚𝐲 𝐯𝐚𝐫𝐲 𝐝𝐞𝐩𝐞𝐧𝐝𝐢𝐧𝐠 𝐮𝐩𝐨𝐧 𝐲𝐨𝐮𝐫 𝐜𝐨𝐦𝐩𝐮𝐭𝐞𝐫 𝐬𝐜𝐫𝐞𝐞𝐧, 𝐲𝐨𝐮𝐫 𝐩𝐫𝐢𝐧𝐭𝐞𝐫, 𝐩𝐚𝐩𝐞𝐫 𝐚𝐧𝐝 𝐲𝐨𝐮𝐫 𝐢𝐧𝐤𝐬.
Happy Crafting!
Customer Reviews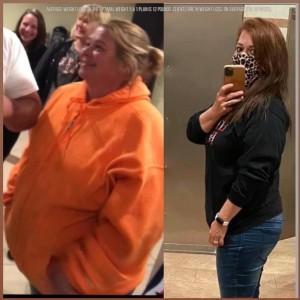 MH
09/11/2022
Melodie H.

United States
Love
I love this design! Thank you